How do I IDENTIFY automatically to NickServ?
Setting your TheLounge client to automatically IDENTIFY using SASL
Your TheLounge client can automatically *try to log you into Services (NickServ) when it connects to IRC4Fun and most other IRC networks.
Follow the steps outlined below to setup:
1. Edit the network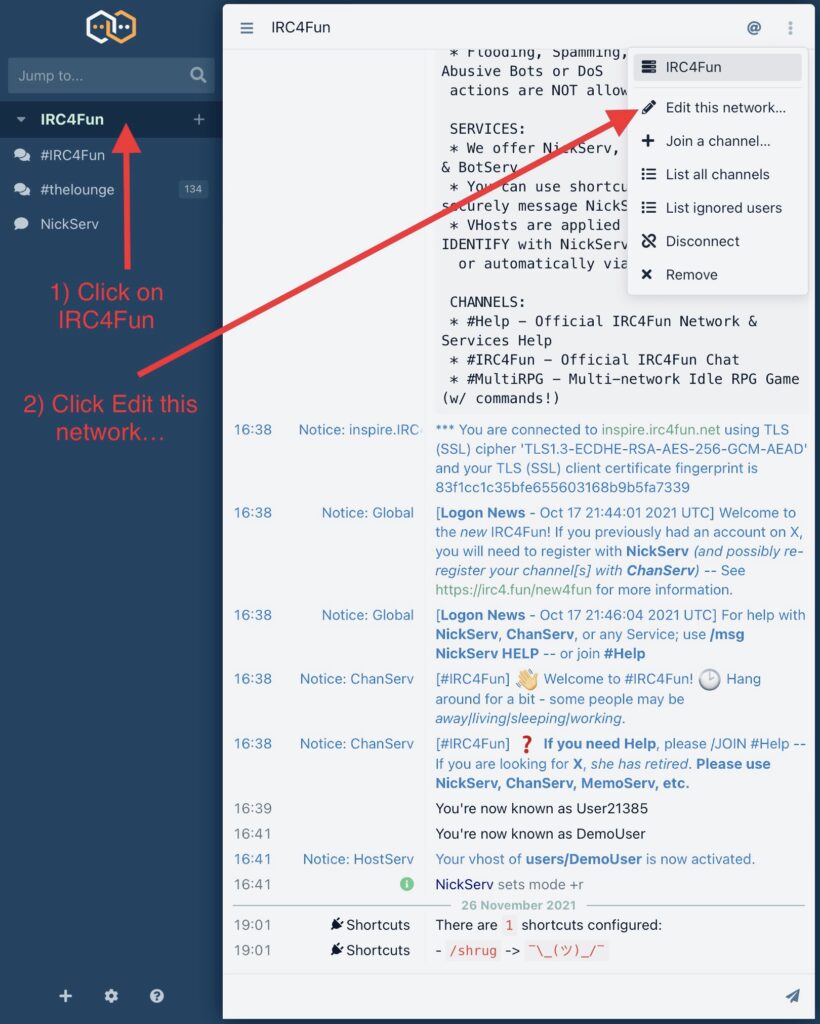 2. Choose your preferred Authentication Mechanism —
 Client Certificate (SASL External) is recommended

Benefits: Easy to automatically be identified, No Password is sent, Always automatically identified
Cons: Users may occasionally lose their certificate and/or forget their password. (Can be reset if email on account is valid)

 Username + Password (SASL Plain) is also available – Enter your primary Nickname (registered with NickServ) as Username and your NickServ password.
 No authentication can be used if you do not have a registered nickname, or if you prefer to send a manual /NS identify MyNick MySecretPassw0rd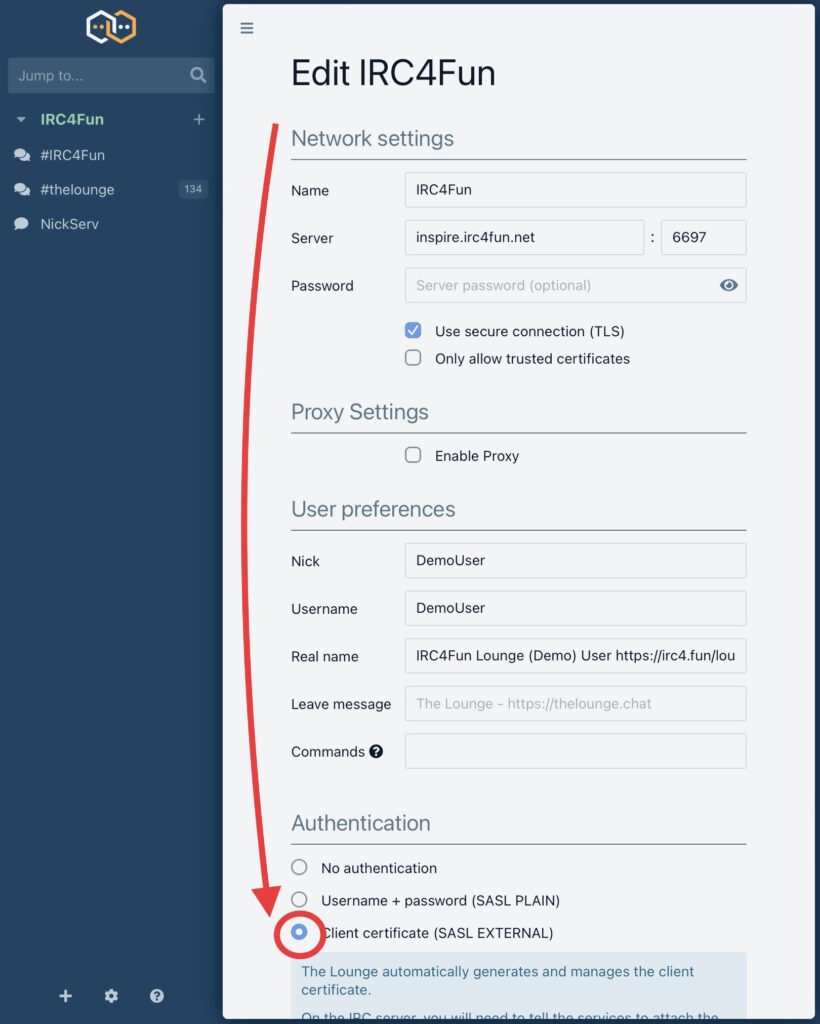 *If you choose the recommended Client certificate (SASL EXTERNAL), you will need to IDENTIFY to NickServ and add your Client Certificate to NickServ.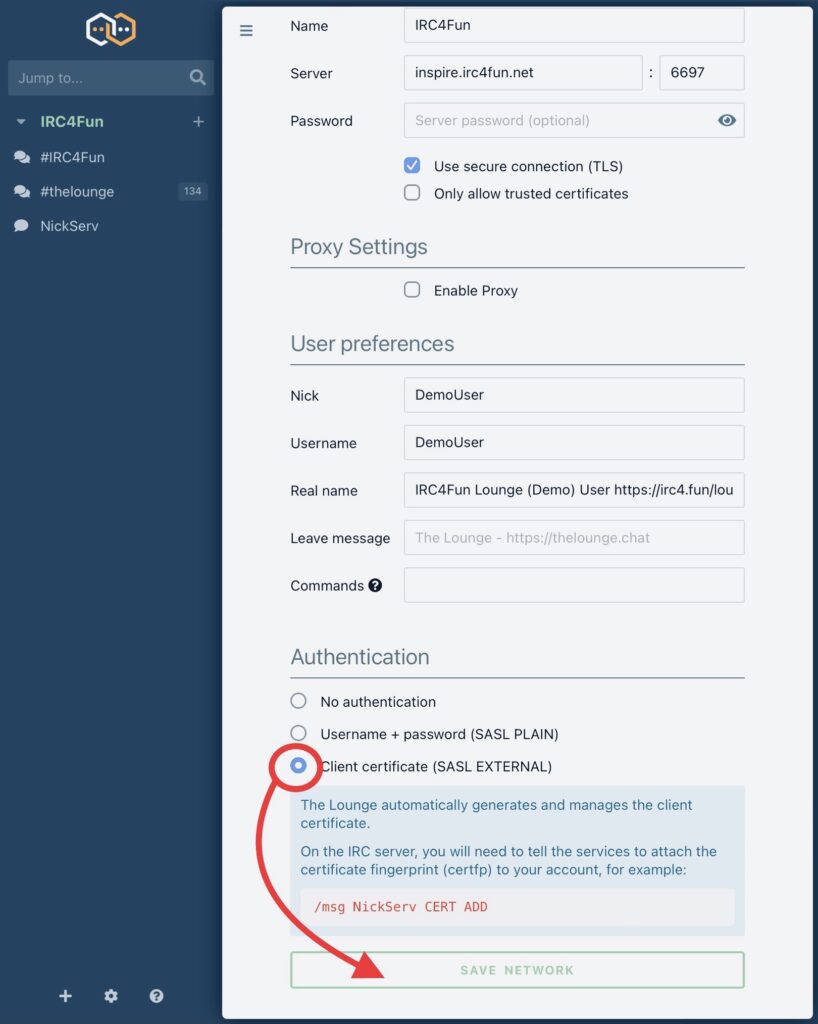 3. You will likely need to disconnect and reconnect.  You can type /DISCONNECT and then once disconnected, use /CONNECT to reconnect.
 warning icon  CAUTION: * DO NOT TYPE /QUIT   (THIS WILL MAKE TheLounge CLEAR YOUR SETTINGS AND REMOVE/RESET NETWORKS BACK TO THE DEFAULT) *  warning icon